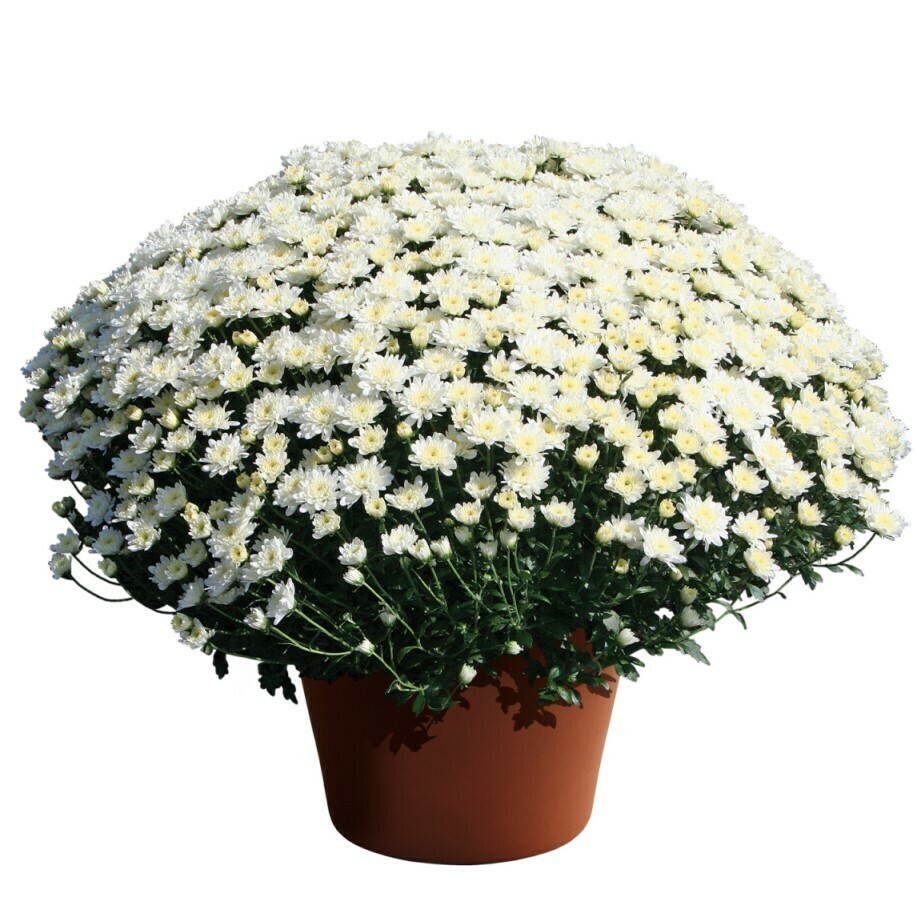 Makenzie White 96-98
SKU 400000005317
Product Details
Starts blooming Mid-

September – Early-October. From

cracking color

through full bloom life is approximately 4-5 weeks.
The size of the

flower

is medium.

This "mounding" mum grows in such a way as to

create

a rounded appearance, but more upright than spherical. Mounding plants can serve as a transition in the landscape between strongly upright and low, trailing plants.

A Johnson Farms' "best seller" for years.

Dark green foliage with bright white flower. Our "whitest" white mum.
Save this product for later