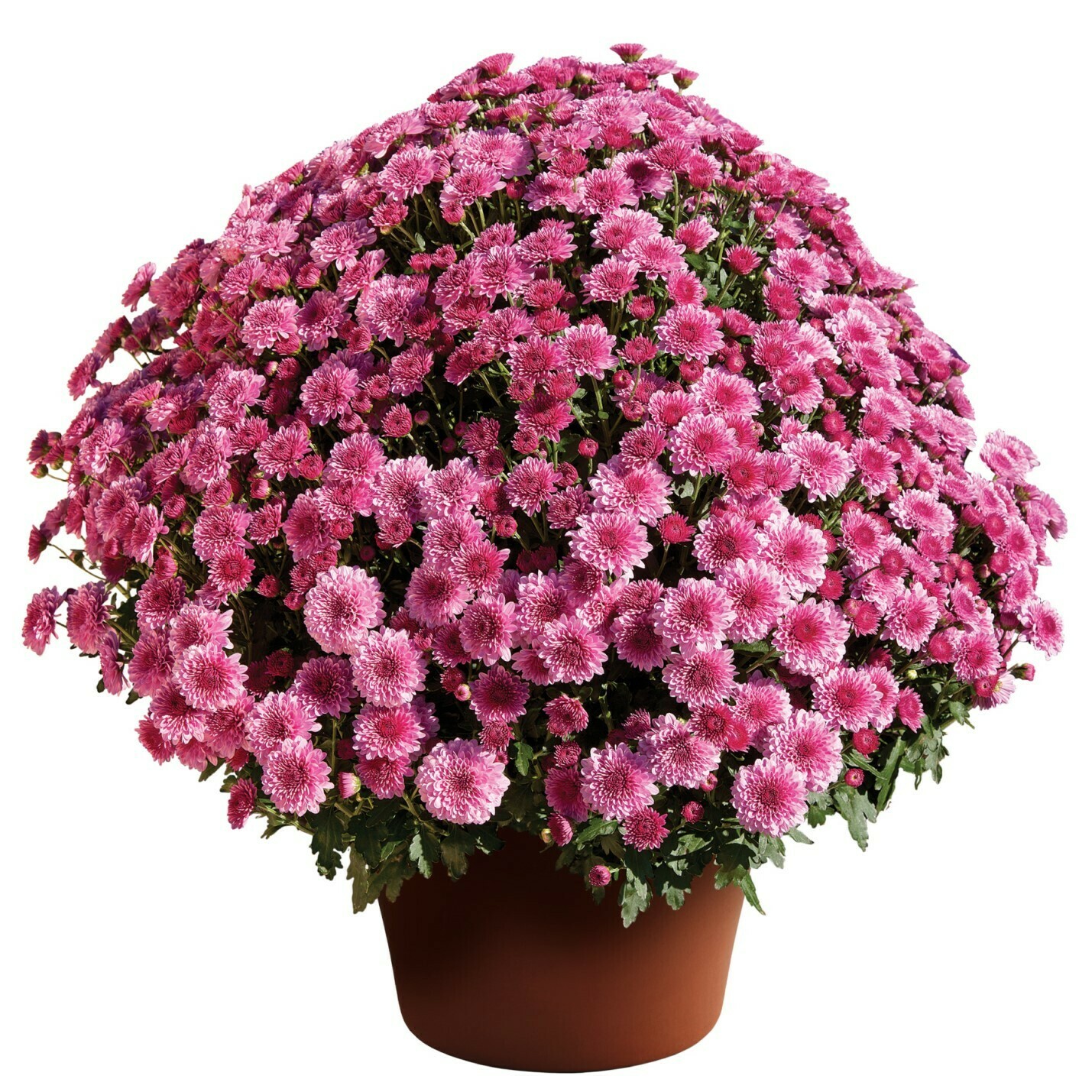 Cheryl Pink FT 52-55
SKU 400000005096
Product Details
Starts blooming Early-October – Late-October. Since the Cheryl variety is a "Season Extender" (which means it stays in bloom 1-2 weeks longer than normal), from

cracking color

through full bloom life is approximately 5-7 weeks.

The size of the

flower

is medium.

This "mounding" mum grows in such a way as to

create

a rounded appearance, but more upright than spherical. Mounding plants can serve as a transition in the landscape between strongly upright and low, trailing plants.

Varieties

in the same "

family

" (i.e.,

Cheryl

,

Arluno

,

etc

) are the same flower size, bloom time, shape; they're just different colors.

When

combined

,

they

present a uniform

array of

various hues

.

This vigorous mum is a Johnson Farms' favorite

for its

extra long

bloom time and

has been a

"best seller" for years.
Save this product for later